Democracia Participativa
Visto: 33
Voters approve more of Republican governors than Democratic governors, according to the latest survey.
Massachusetts Gov. Charlie Baker, a Republican, is the most popular governor in America.
Miami, Aug.23 (DP.net).– The 10 most popular governors in the United States are all Republicans, according to a survey by Morning Consult, a global technology and media company.
Gov. Larry HoganAccording to registed voters, Massachusetts Gov. Charlie Baker is the most-liked governor in America, followed by Maryland Gov. Larry Hogan and New Hampshire Gov. Chris Sununu. These Republicans had 73%, 70% and 65% approval ratings among voters in their states, respectively.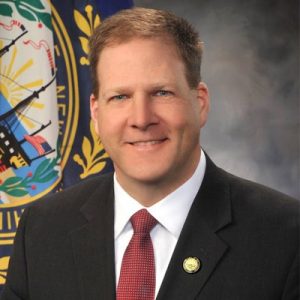 Gov. Chris Sununu
A Republican newcomer, Florida Ron DeSantis is 9th in the approval list with 57% of voters in his favor. Other Republican Governors listed among the 10 best liked are Phil Scott (R-VT), Doug Burgum (R-ND), Mark Gordon (R-WY), Asa Hutchinson (R-AR), Gregg Abbot (R-TX) and Kay Iven (R-AL) in that order.
Add a comment
Leer más...